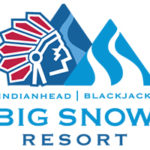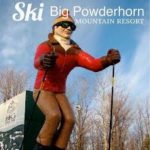 Indianhead/Blackjack-Powderhorn Mts. Michigan.
Friday, February 7th Through Sunday February 9th 2020.
Round Trip motor coach from Green Bay (loading 5pm & departing 5:15pm) & Appleton(pick up 5:45pm) to Wakefield, Michigan.
Two nights lodging Indianhead Lodge. Two breakfasts & dinner Sat. night at Indianhead Lodge.
Two lift passes, Saturday Indianhead/Blackjack Mountains & Sunday Big Powderhorn Mountain.
Lunch Sunday on the Big Powderhorn Mt. Wine hut.
Complete trip $295 double occupancy.
Note:  Great News, space still available.
Trip opens for sign up Oct. 2, 2019 Membership meeting or postmarked no earlier that Oct. 2, 2019 (remember, earlier you will go to the end of line). Initial deposit $100 initial due with sign up.  Sign up form will be published in the Sept. Newsletter & Website.