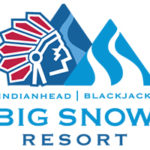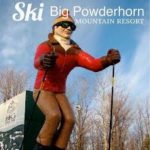 Indianhead/Blackjack-Powderhorn Mts. Michigan.
Friday, February 8th Through Sunday February 10th 2019.            Round Trip motor coach from Appleton(departing at 6pm) & Green Bay(loading at 5pm) to Wakefield Michigan.  Two night lodging Indianhead Lodge, two breakfasts & dinner Sat. night. Two day lifts pass, Sat. Indianhead/Blackjack & Sun. Big Powderhorn Mts. Complete trip $285 double occupancy.    Help us welcome our new Trip leaders Micca & Jacob Belke.
NEW this weekend. Big Snow resort, features a WINTER WINE TASTING.  Located in the Main Lodge at Dudley's Saloon on Sat., Feb. 9th at 6pm…. Hors d'oeuvres & 8 wine samplings. $30              Pre-registration with Indianhead lodge required by Feb. 1.              800-346-3426.