Sly Fox Ski & Snowboard Club News Letters
This section contains the latest news from the president of the Sly Fox Ski & Snowboard Club and this year's current and past year's newsletters. Please make sure to review the latest news on a monthly basis. If you wish to go directly to the monthly newsletters, please go to here
*** Other News and Items of Importance ***
New & Renewal of your membership will continue your electronic Monthly Newsletter and the EBlasts of all the latest news of the Club along with the benefits of our fabulous ski trips.  Membership May 1st- April 30th. Don't miss anything, join anytime throughout the year!
Another GREAT BENEFIT of joining SLY FOX CLUB, our friends at Gelandesprung Ski Club, Green Bay offer additional Ski Trips & Social events that you can take advantage of at no additional cost.  Gelandesprung snow events
Sly Fox Ski & Snowboard Club President
Bruce Blurbs,
         Friday June 21st – Timber Rattler Game – Are your signed up???  Details and sign up form in this newsletter on Page 4. Don't wait, sign up NOW!!
Remember to renew your membership (Page 3). You can send that in with your sign up form for the game. See you there.
TRIPS FOR THIS SKI SEASON 2019-20
Big Snow I – Jan. 10-12
Big Snow II – Feb. 7-9
Telluride – March 28 thru April 4
Western long weekend – TBD – still in the works.
We will release pricing and trip details as the contracts get signed and confirmed.
       Enjoy the summer season. Our next board meeting is June 12th at 6pm at The Bar. If you have an event or idea to present to the club, we (the board) can help you.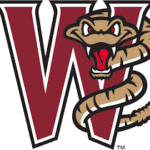 See you at the T-Rat game!
                Bruce
Newsletter History
Year 2019
Year 2018
Year 2017
Year 2016
Year 2015
Year 2014
Year 2013