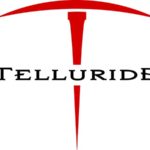 Experience the wonderful ski area of Telluride Colorado.                 Trip includes……
Motor Coach transfers from Appleton & Green Bay to/from Milwaukee Airport. 
Round trip flight on American Airlines arriving in Montrose, Colorado. 
6 day lift pass included. 
7 night lodging at Bear Creek Lodge, Telluride. 
Bear Creek Lodge Wine & Cheese Welcome reception. 
Ski in – Ski out via Mountain Village, Bear Creek Lodge's Funicular, a private lift with direct access to a short run down to chair #1 or #10. 
Bear Creek Lodging, 3 bedroom/3 bath & 4 bedroom/4 bath condos. 
Free shuttle to Mountain Village & free gondola to downtown Telluride.                                                                                                         Trip leader, Sam Fontaine.                                                              Questions? trips@slyfoxskiclub.org
Complete Trip, $1385.  Sorry, Trip Full, Wait List Only (Note: sometimes there are circumstances where there are cancellations, contact Sam Fontaine for more information).
 TellurideDetails    TellurideMountainVillage
Trip opens for sign up Oct. 2, 2019 in person at the Membership meeting or via mail, post marked no earlier than Oct. 2, 2019 (remember, earlier you will go to the end of the line).  Initial deposit $300 due with sign up.  Sign up form published in September Newsletter & Website.